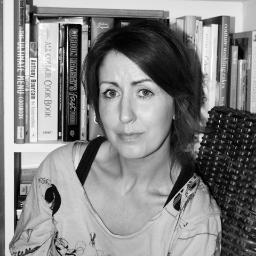 In the last year, so many people have asked me 'so just who is Kitty'. Well, in simple terms, Kitty is a very lovely lady on my Dad's side of the family. An amazing cook with a lot of soul and I like that, because it's something I like to think I have or at least aspire to. Of course the more complex answer is that Kitty is a blend of many women in my life, my Mum, sister, grandmothers! In many ways, I have learned so much from them all not just in terms of food but in life as well. I guess the real answer is that Kitty is really just me but also an extension of all the amazing women in my life.
From there to here!
For the last two years I have lived and breathed 'Kitty' so much that I know her inside out at this stage. I feel like she has stood in my kitchen with me, during many long hours as I stood over yet another pot of sauce, bottling countless jars of jam or melting an endless supply of couverture chocolate.
While I've had a somewhat colourful career path (waitress, childminder, housekeeper, payroll clerk, secretary, human statue, trainee psychotherapist, reiki practitioner, personal assistant and office manager), I love how at this point in time, I am finally working with what I love. Food. In truth it is all I think about, read about, talk about so it makes perfect sense that for the last few years, I have focused on my passion for food.
2 years ago I set up CakeBombs
1 year ago, I entered the Dragons Den
And now, here I am, rebranded as Kitty O'Byrnes with some of my gorgeously labelled jams and sauce already in kitchen cupboards out there. It is a warm and fuzzy feeling I can tell you, one I am very proud of. The result of a lot of hard work and long hours and there is plenty more of that to come.
As they do say, watch this space!!
Website http://kittyobyrnes.ie
Twitter https://twitter.com/KittyOByrnes
The contents above belong to Kitty -PLEASE DO NOT COPY
All products now available from Redmond Fine Foods
Tel: 045 883570