I love to make colourful accessories, especially for the young and the young at heart, for mammies and children, for happy families and those, wo only want to put the extra bit of colour and funkiness to their daily lives.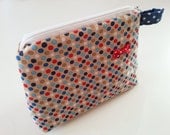 After my first child was born in 2009 and I found it very hard to find accessories, clothes and other bits and pieces for the nursery, our family home and my new, exciting life as a busy mommie, I started looking for fabrics and learned how to sew and to make many things the way I wanted them to be. Funky, colourful, special. And NOT the way you would find them at the retailers.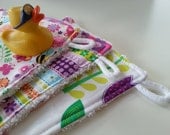 Now, I am selling more and more of my handcrafted thingies and I really LOVE to put the extra bit of colour into other peoples day-to-day routines. To take the next step of selling and to reach more people with a passion for colours, I have opened a shop on Etsy just recently. All items are made in my own small but bright and airy workshop in a pet-free and smoke-free environment.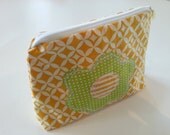 Website